Something real quick...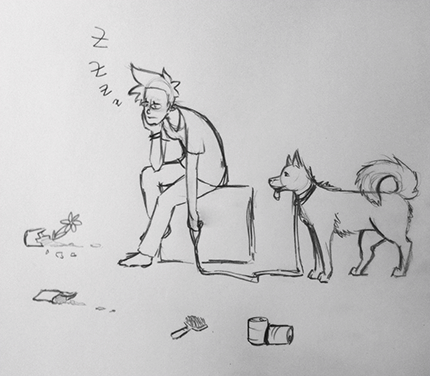 [TJust a small sketch for today, because for the past two weeks I've been baby-sitting a friend's dog and he is, well... a husky, young, cheeky, playful, full of energy... in short: He doesn't give me a minute of rest.
An on top of that, unluckily he managed to injure his paw on the second day with me, which then of course demanded for even more attention.
< Mal eben schnell...